Indeed, not just the messages or communication stuff — you can spy on everything they do on their devices. Just a little more patience, I am going to let you know how — right here. I have written this post for people who want to spy on iPhone mobiles, yes, that is possible. It is not that crazy, trust me! If you suspect the activities of someone and want to spy on their iPhone, below, you go with multiple methods to achieve that.
One of the best spy software on the market over the years is SpyAdvice. It gives the opportunity to spy on iPhone users and see everything that is going on. You only need to have the iPhone of the targeted person for just a couple of minutes, and you can start spying — or maybe not, depends on what version you are choosing.
10 Best Phone Monitoring Apps for iPhone & Android
In this way, you get a glimpse of what to expect from it. Almost all other mobile spy apps require an iPhone to be jailbroken to spy on it.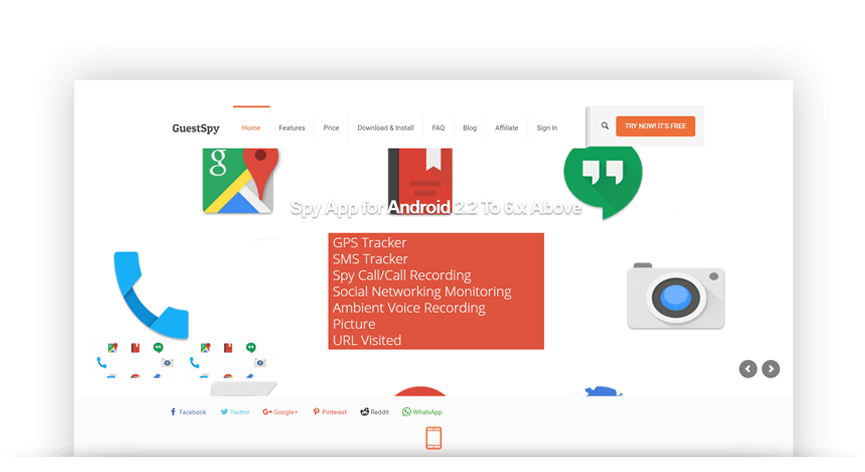 Whereas, with SpyAdvice, you can spy on iPhone even without jailbreaking the target. Understandably, non-jailbreak iPhone spy comes with some limitations.
Using SpyAdvice app
If you have an older version of iPhone or just cannot jailbreak yours, that is just fine — you just need the iCloud credentials to monitor any iPhone you want. In fact, this is one feature that makes SpyAdvice the best app to spy on an iPhone. Because, for example, if someone wants to spy on Android , he must have the physical access to it. Of course, this method comes with somewhat limited monitoring capabilities. But still, it is better than to be not able to spy because of the lack of ability to jailbreak or have the physical access.
Some of the things you can monitor on an iOS device without jailbreak include Text messages, WhatsApp, Wi-Fi network, photos, videos, notes, contacts, browser history, call logs and installed applications. Now that we have covered all the basics about SpyAdvice, its core features, and the fact that you can make use of it even on a non-jailbreak iOS — it is the high time that we move onto actual steps towards spying on the iPhone with it.
So, below you go with them! First of all, if you desire to use it on a non-jailbreak iPhone — turn on the iCloud backup function. In case you have not done that already, it is effortless to do.
You can do that by going into settings and then Apple Profile , next tap on iCloud , then iCloud Backup switch to turn it on and finally tap on OK if prompted. As on as you have the iCloud backup turned on, you should see Backup Now option — right below the iCloud Backup. Given that you have located it, please tap on it. You should see an initial window stating that the backup has started, it might also tell you the estimated time needed to backup.
Once the backup is completed, it will be shown right underneath the backup now there. Please note that if you do not want to activate the iCloud backup option for any reason; you might need the physical access to the iPhone you want to spy on.
spy on phone from computer?
how to find spy apps on android.
cell spy exposed reviews.
is your wife having an affair!
spymobile real or fake.
phone tracker v1 5 2 0!
So you have the iCloud Backup completed, it is going to be a smooth ride moving further. Now you need to follow the following steps to be able to setup SpyAdvice on iPhone:. But no need to panic, as soon as the target phone gets connected to a charger and Wifi and ultimately does a backup — you will have your logs updated in the SpyAdvice dashboard. Failure to do so may result in a violation of federal or state laws, if you install this software onto a device you do not own or if you do not have proper consent to monitor the usage of the device.
By this said, I must say you should check whether the kind of spying you are doing is legal or not. The app is for sure the best on the market, and I genuinely encourage you to use it to spy on iPhone. And as far as the price is concerned, it comes with different rates and packages. I am all done, that is all about the SpyAdvice method I think was need to discuss with you.
Apps designed to help people find their lost or stolen phones are now being used as spyware by stalkers. Some are marketed to anxious parents wanting to track their children or spouses concerned about cheating partners. Others are sold as anti-theft tools to track stolen phones. In order to get a first-hand look I decided to test one of these apps on myself, and transform my phone into a tracking device for a day.
airtec.gr/images/localizar/2315-rastrear-celular-gsm.php
Mobile Phone Monitoring Software
Once I discovered what the app was able to record and track I was given a chilling insight into how easy it would be for a jealous partner or vindictive ex to covertly observe their victim. Dutch filmmaker Anthony van der Meer used the app to track my every move for a day. Mr van der Meer, who is in Australia to speak at the International Association of Privacy Professionals ANZ summit, made a documentary using a tracking app to trace his stolen phone. In less than a year it was viewed more than 6 million times.
I had no idea how easily my phone could be controlled remotely to see, hear and record what I said, everywhere I went and everything I did. I consented to having the app downloaded and I knew I could be monitored at any time, but I wasn't aware of exactly when I was being watched.
And as I went about my usual morning routine, I soon forgot my phone was spying on me.
Spying on iPhone without JAILBREAKING – Xnspy Review
While the app icon was visible on my phone, there is a disguised version available with the innocuous title "system framework". Apart from the icon there were no other signs my phone was compromised.
pay as u go spy sms online
ABC News has chosen not to name the app used in the experiment, but it is available on the Android app store and is just one of many apps available. The front and rear cameras, microphone, text messages and phone call logs were able to be remotely accessed. Where I live, where I work and where I get my morning coffee was all visible. Consumer spyware apps are increasing in popularity, according to Deakin University surveillance expert Dr Adam Molnar. The consumer side of that, what civilians can actually purchase, is very similar," he said.
Misuse of this kind of consumer spyware is already emerging. Police in at least two states have issued internal warnings about the app I used in this experiment. Karen Bentley from The Women's Services Network, an organisation which trains domestic violence workers, says she has seen similar apps used to stalk victims. Trust your instincts, maybe get a new phone and secure the passwords you've got," Ms Bentley warned.
Lawyer Veronica Scott, from the International Association of Privacy Professionals ANZ, said while downloading consumer spyware apps may be legal, the way you use them might not be. Dr Molnar warned there were a range of other common apps which could reveal more information than we realise. Topics: computers-and-technology , mobile-phones , domestic-violence , hacking , australia. First posted October 24, Contact Elise Worthington.
If you have inside knowledge of a topic in the news, contact the ABC. ABC teams share the story behind the story and insights into the making of digital, TV and radio content. Read about our editorial guiding principles and the enforceable standard our journalists follow. Then she realised the whole thing was an elaborate hoax. Should we try and turn the stratosphere into a giant global sunshade to stop Earth from overheating?
Or could this be a cure that's worse than the disease? The French are back, the course is spectacular and, with less than a week to go to Paris, we still don't know who will win. This year's Tour de France is one of the best in years, writes Rob Arnold.
Eighteen women and children, including two newborn babies who are the youngest Australians detained in Syria, are involved in proposed legal action against the Australian Government. Photo: Elise Worthington filmed on her phone with spyware.